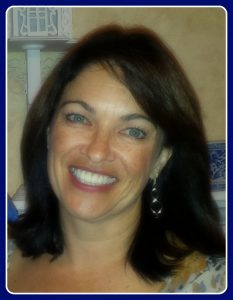 Amber Finnell ~IWLC, M.NLP, C.Ht, C.FEFT
Amber is a certified Integrative Wellness Life Coach and is board certified through the Association for Integrative Psychology as a clinical Hypnotherapist, Master Practitioner of Neuro-Linguistic Programming (NLP), and Practitioner of Mental Emotional Release® (MER). She is also certified in numerous other Energy Psychology healing modalities.
Having experienced a great deal of change and adversity in life, I have continually looked for the answers that would help me clear whatever emotional or mental problems that I, and so many others, have experienced. I knew from my own personal therapy work that healing and change were possible, and it lit a fire in me to keep going. I wanted tools and techniques that would not only unlock the patterns that kept me stuck, but also integrate all aspects of my life, i.e. mind, body, and spirit.
Back in the early 2000s, I discovered EFT Tapping, and it was as if bells went off in my head. I just knew this tool was a game changer.I began tapping on every thing and every one after that. It made the journey a fun adventure, since I could "try it on everything". A new chapter had opened somehow, and the list of new and powerful tools and techniques only grew from there. I had found what I suspected to be true: that people didn't have to suffer with whatever has happened in their past, and it didn't have to be hard and painful to clear out the baggage. It became my mission to share this with as many people as possible.
I had a great experience helping myself and others for years and years in my personal life while raising my family.It was a natural progression for me to combine my ability to connect and empathize with others, with all my years of study and experience, and began helping clients professionally in 2013, when I founded my practice, Healing For Good.
Tapping is at the very foundation of my practice, and I weave it into almost everything I do with my clients. I feel that this is one of the most important fundamental tools I can teach, as it empowers them to go out into their world, and use this tool on themselves, and others, just as I did.It puts the client back in the driver's seat, so to speak.In addition, I am constantly continuing my education and adding cutting edge techniques to my toolbox. This allows me to combine the very best aspects of Energy Psychology, such as Neurolinguistic Programming (NLP), Quantum Physics, Eye Patterning, Hypnotherapy, etc., along with traditional life coaching tools, to achieve faster, more profound results with my clients.
If I can be a cheerleader, a guide, a coach and/or a partner-in-crime in helping people to realize their own intrinsic worthiness and move forward on a clearer, happier path, then, truly, WHAT IS BETTER THAN THAT?? This is not just something I do… I've been called to this work my whole life, and I am honored and privileged to do it.
Amber has been married for over 30 years, has two children, and two very lazy cats that don't do a single thing to help around the house.